Welcome Message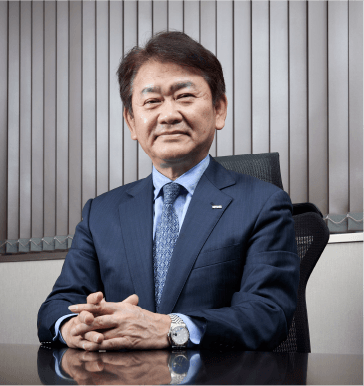 Tokai Rika Create Corporation (TORICA) was established in July of 1960 as an associated company of Tokai Rika Corporation, and ever since then has striven to promote suggested services and products to please our clients, and provide to them prosperous and safe living. As the particular challenges of the times have come one after another, we have also steadily grown, opening new markets in many fields. I want to express my gratitude first to our clients, as well as all our stockholders, vendor companies, and local communities.

We have realized the creation of even better products by utilizing knowledge and technical capabilities cultivated over 60 years of continually facing challenges as a fabless company. Furthermore, we have added an Engineering Division to our four sales divisions of Raw Materials, Electrical Equipment and Parts, Construction and Agricultural Vehicles, and Home Appliances. Our unique style of providing total support by our Engineering Division, from the suggestions of raw materials, to development and design, to quality assurance, to even delivery management, has built strong, dependable relationships of trust with our clients. With a spirit of challenge, from the growing domestic market to the international stage, we intend to continue eagerly seeking the creation of new values that meet the needs and expectations of our clients.

We humbly ask for your continued support and encouragement.